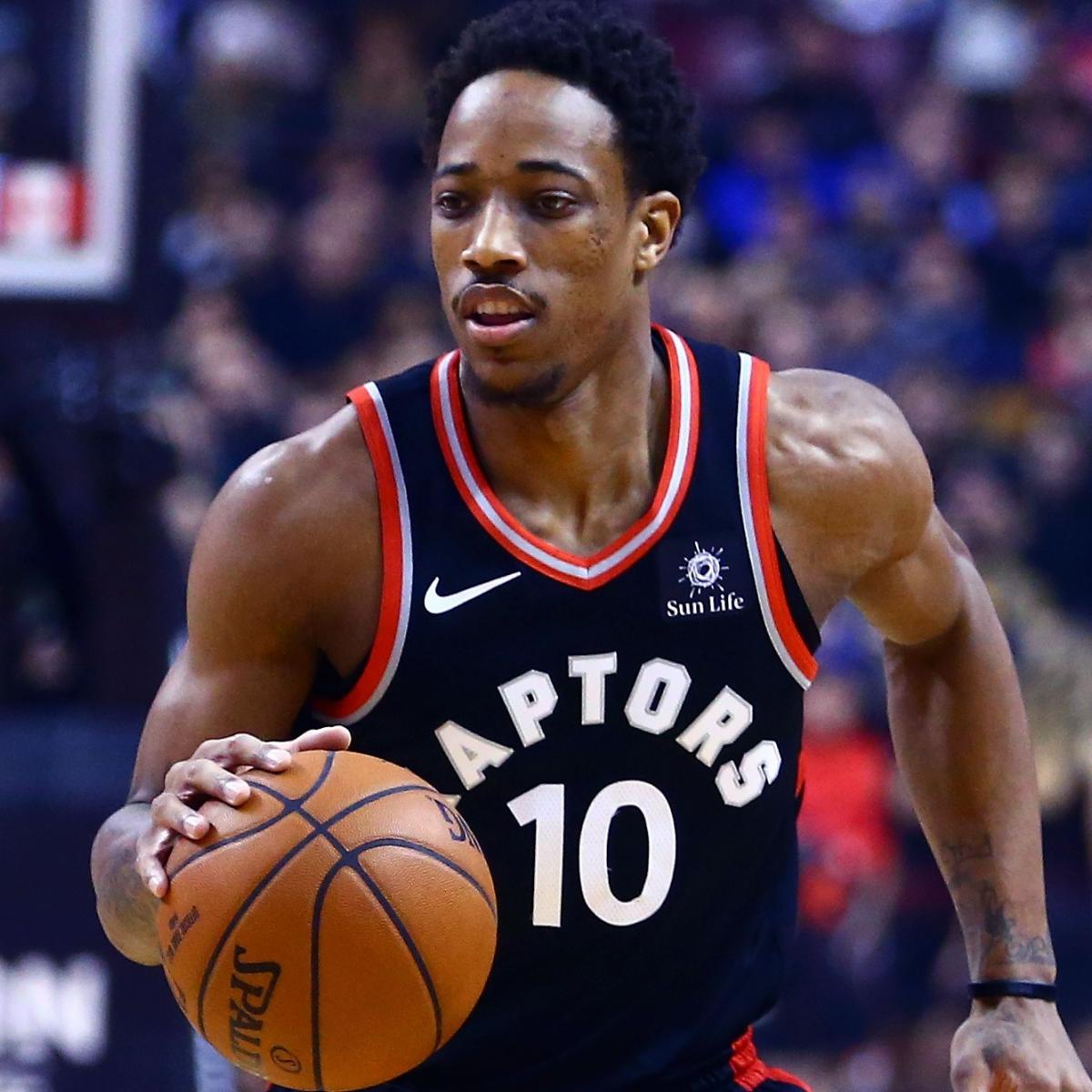 Toronto Raptors star DeMar DeRozan had critical comments about the officiating following Saturday's 127-125 loss against the Golden State Warriors.
Per Eric Koreen of The Athletic, DeRozan said it felt like the Raptors "were playing 5-on-8" against the Warriors and referees.
Many in the Raptors locker room shared their frustration with the officiating.
Per freelance NBA writer Alex Wong, Raptors center Jakob Poeltl said "no comment" when asked about a block he had against Stephen Curry that was...
---