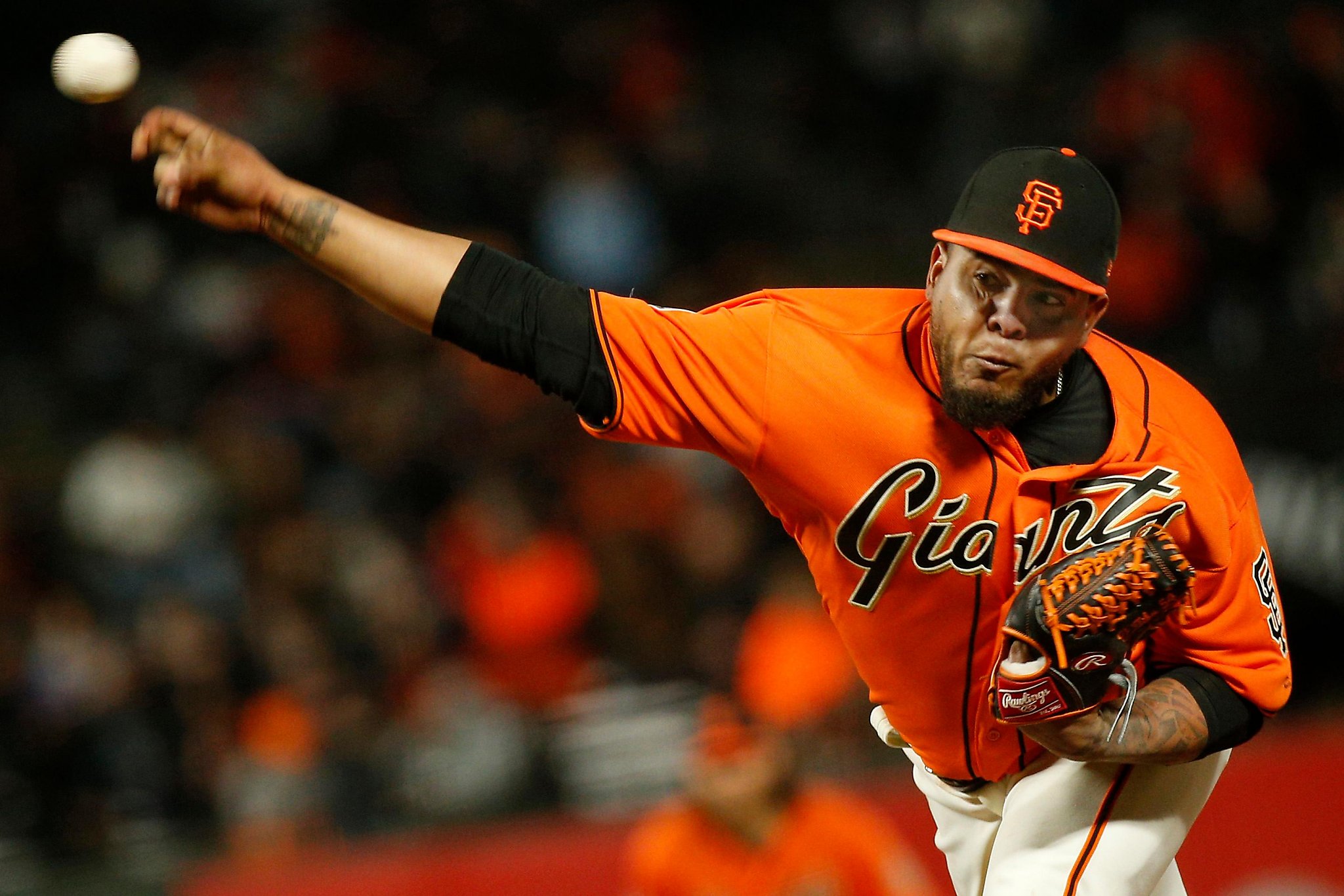 Here is one mystery solved.
Reliever Reyes Moronta developed soreness in his left oblique, had an MRI and was not available for Thursday night's 12-inning loss to the Rockies. Moronta is fine now and threw a 98-mph fastball on his first pitch Friday night.
When Pierce Johnson walked two Rockies in the 12th inning Thursday, manager Bruce Bochy had Cory Gearrin relieve him to face Gerardo Parra. Moronta, if healthy, would have been a better choice because...
---