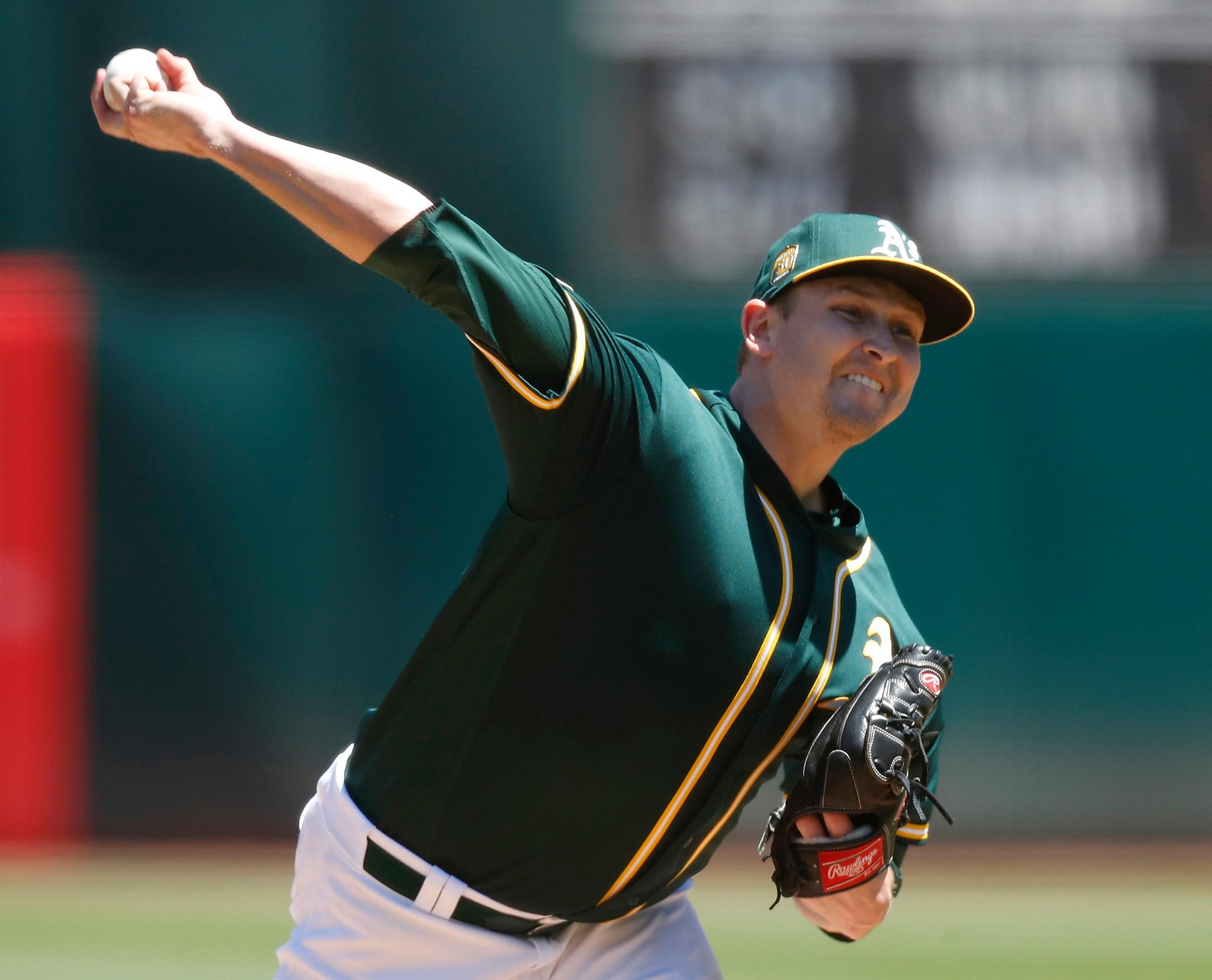 The baseball industry's consensus at the trade deadline was that the A's needed at least one starting pitcher.
They got none.
Well, a funny thing has happened to the team that's supposed to be all about hitting and relief pitching. The rotation has joined the party, too.
Trevor Cahill struck out 10 batters in six innings, and the A's rolled to a 6-0 victory over Detroit on Sunday, completing a three-game sweep and extending their win streak to...
---