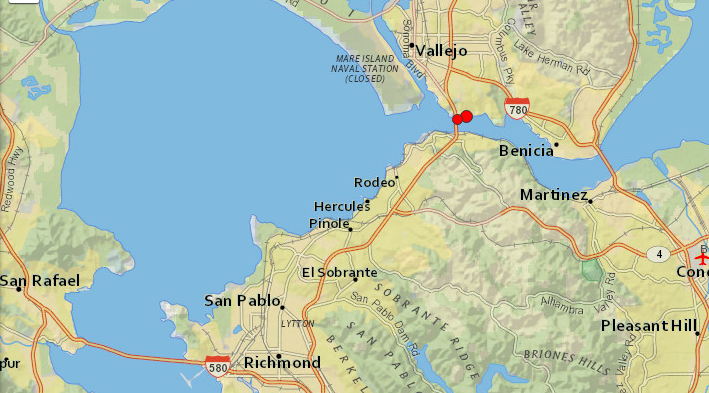 The United States Geological Survey reports a preliminary magnitude 3.7 earthquake struck near Crockett, Calif. on Saturday, followed by an aftershock that shook the same area less than 10 minutes later.
The first quake hit at 11:56 AM local time at a depth of 10 kilometers.
The second, smaller quake was reported at a preliminary magnitude of 2.7, and hit at 12:01 p.m.
There was no initial word on damage or injury resulting from either quake. More information on this earthquake is...
---