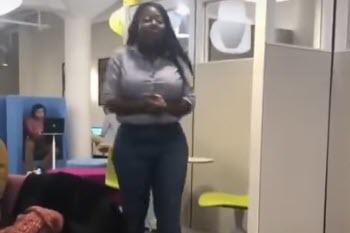 "There's Just Too Many White People In Here": Black Student Lectures Whites In "Multicultural" University Area
Nothing says "multi-culturalism" quite like singling out people of one race and telling them that they don't belong in a common area. Such was the case in a video that has been making its rounds on Reddit.
The video, called "Black girl tells whites to leave multicultural student center", shows a student at the University of Virginia asking white people to leave what...
---