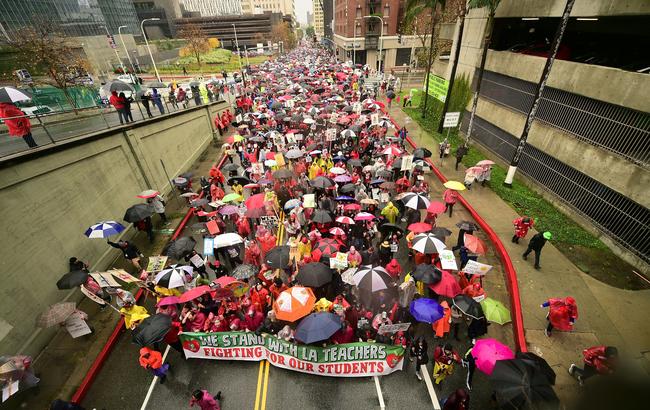 After 21 months of failed negotiation, 30,000 teachers from the Los Angeles Unified School District teachers weren't in their classrooms – instead they were outside, picketing with parents and students in the first teacher strike in 30 years.
As CBS Local reports, the strike will impact 480,000 students served by LAUSD, the second largest school district in the nation.
UTLA's demands include a 6.5 percent raise that would take effect all at once and a year sooner, "fully staffed" schools...
---