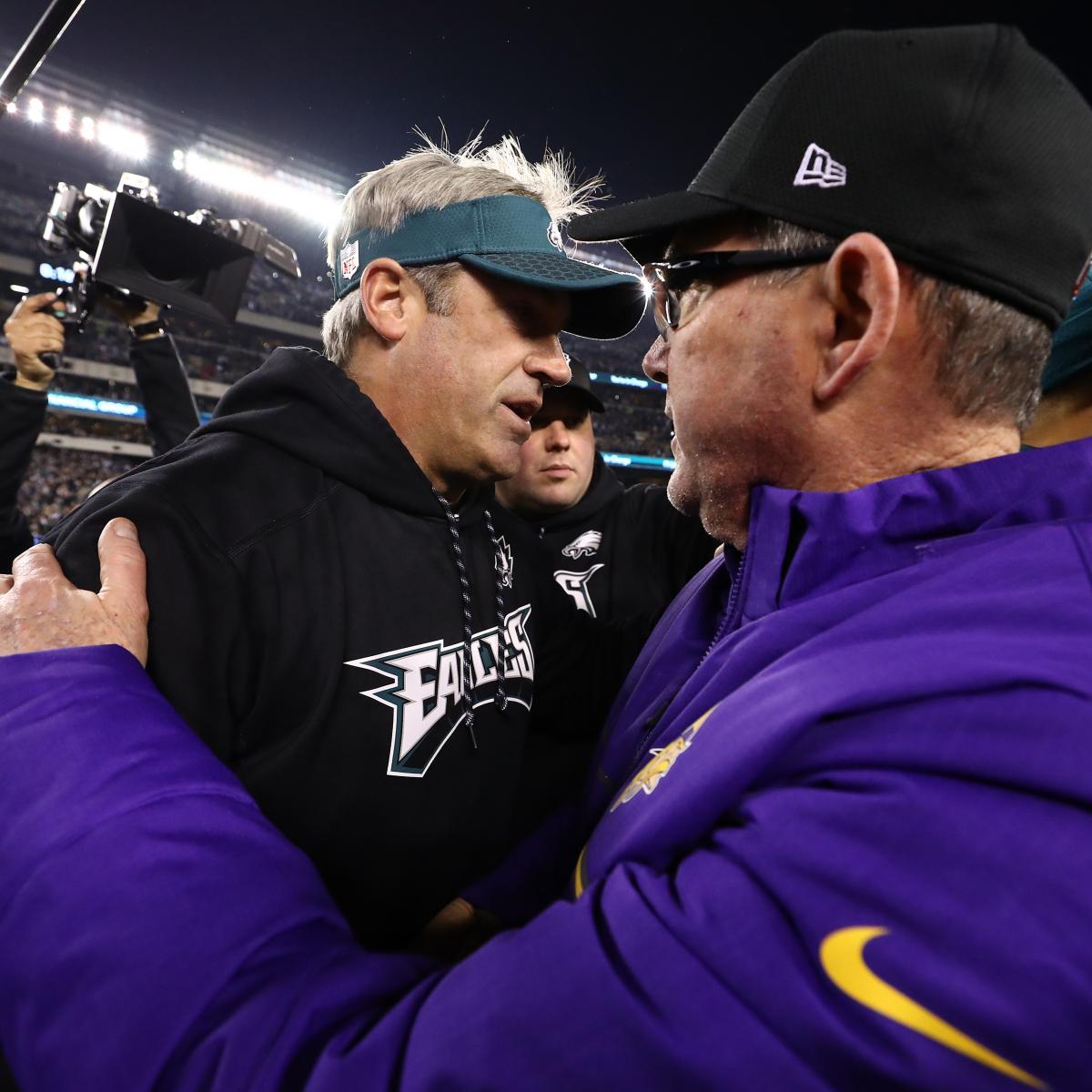 The Philadelphia Eagles reportedly have the first opponent of their Super Bowl defense lined up.
Howard Eskin of Sports Radio WIP in Philadelphia reported the Eagles will host the Minnesota Vikings to open the 2018 season. The game will be a rematch of the NFC Championship Game, in which Philly dismantle the Vikings in a 38-7 blowout to reach Super Bowl LII.
The Eagles went on to earn a 41-33 win over the New England Patriots for their first Lombardi Trophy in franchise history.
The Vikings team...
---